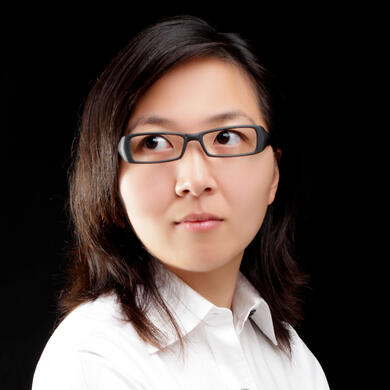 Community Magician
Christin Chong, PhD at your service
Community Engagement For Startups Is Hard
❓ Have you ever had a Customer Evangelist, but you didn't know how to convert that into community-driven growth?😔 Have you ever felt guilty because you couldn't keep up with all the conversations happening in your community?🦗 Have you ever felt awkward because your community was quiet for a few days?
---
---
Find Your Community Magic
🤗 When a community is truly engaged, it can bring customer happiness, lower churn, and guide your product roadmap.🪄 Being an online community builder isn't easy, and good communities seem to happen by magic.🎩 Good communities require high-touch fostering too. You and your team are already busy wearing a bunch of hats. Let me take this huge load off your plate!
---
---
Why Hire Me?
🕯️ I'm at the forefront of the most successful online communities, serving as a community mentor/host for Write of Passage, Flow Club, among many others.🧠 As a neuroscience PhD and Buddhist chaplaincy trainee. I have spent the past two decade understanding how communities flourish.🙏🏻 What this also means is I care A LOT about how to best serve others.💼 I've worked at Fortune 500 companies as a marketer, and now I'm a solopreneur. So I can strategize both big AND scrappy with your team.
---
---
Testimonials
"I was nervous to set up a community for my new startup, Goblin, and I'm so glad Christin joined on day 1. Christin is the type of person that you want to be member #1 in your community--she sets a fun tone, guides conversations that could be potentially difficult, and increases engagement without it feeling too formal. If you have a community for your startup, Christin is the community sherpa that you need."-Molly Retter, founder of goblinapp.com
---
---
What You'll Get
I will act as your community magician a fractional basis (not to exceed 10 hours/week.)I will help you manage requests, identify patterns in feedback, and ensure community engagement is healthy and active.I will send you a short weekly community report with key trends, possible issues, and testimonials for your product.Most importantly, I will work with your team to get what you and your customers really want out of your community. Make the magic happen!
---
---
Pricing
US$10,000 flat fee per month for communities with fewer than 5K members. Note this is on a contract basis and there will be a 1 month trial to make sure it is a good fit.For startup communities with over 5K members, I will send you pricing in response to your application.
---
---
Apply Now
Apply to see if your product is a good fit.After you submit this form, please allow for 3 business days for me to review your application. I will get back to you as soon as possible via email.
---
© Christin Chong, PhD. All rights reserved.